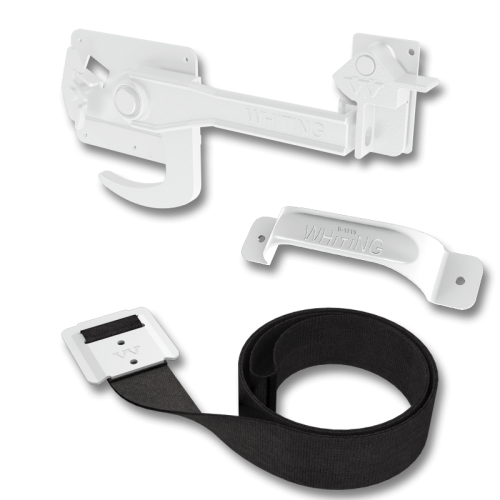 White Powder Coated Hardware Applications Available with most WHITING® roll-up door models. Suitable for providing superior hardware preservation, reduced maintenance, and enhanced aesthetics.


White Powder Coated Hardware is an optional upgrade that extends the life of your door hardware while enhancing your door's aesthetics. Not only does the white finish match our factory standard white doors for a professional look, the powder coating process extends the lifespan of the hardware by providing additional corrosion protection and increased resistance to chipping due to the hard finish. Unlike painting, powder coating leaves no directional strokes, providing a flawless finished surface.
The back door of a transport is easily the most visible area of your truck, seen by thousands of drivers every day. Aesthetics are an important factor in a customer's decision-making process, as well as influencing their attitude and perception of a company. Maintain your professional appearance with premium hardware that will stay reliable and rust-free for years. Comes as standard with WHITING® Canada's TempGUARD™, Premium Plate & Laminated Premium roll-up door models.