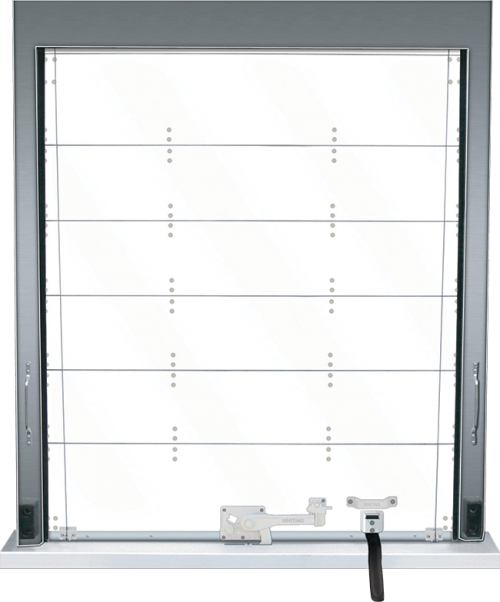 Laminated Premium
Durable, Long Lasting, Ideal for Graphics/Paint
Key Features
Significantly stronger than standard wood doors
Bonded aluminum panels
Stainless steel rivets (standard)
Anti-mar baked enamel finish for superior resistance to marks and graffiti
Applications
Dry Freight, Security, Longevity
Documentation
Download Digital Brochure
The Laminated Premium door is the perfect solution for a cost-effective yet long-lasting, durable door. This wood-core roll-up door features panels constructed from 7-ply premium-grade North American lumber, that are protected by an aluminum skin that is laminated around the entire panel. The laminated aluminum skin is available in high-gloss, coil-coated white or yellow and is covered with a baked enamel finish that provides resistance to marks and graffiti. Another advantage of the baked enamel finish is that it provides an excellent foundation for paint and graphics. As a result, the graphics on your roll-up door will look better than they ever have.
Providing three times the strength of the original DryFREIGHT™ door, this robust and long-lasting roll-up door offers increased security for your cargo and reduced downtime for maintenance.
The Laminated Premium from WHITING® Canada is a robust door solution designed for increased security and longevity and is compatible with the CommandLIFT® power door-lift system.