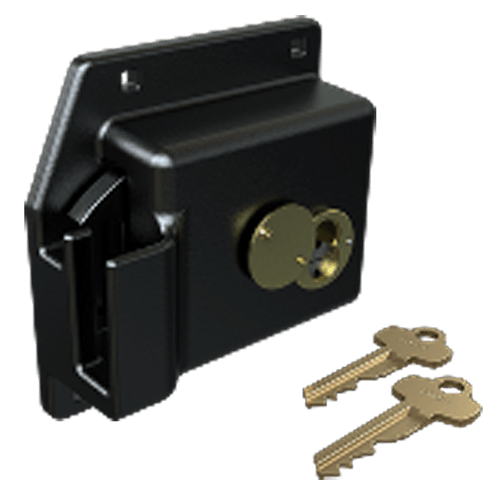 #6376 Lock Box Applications Available with most WHITING® roll-up door models. Ideal for all door models where the security of cargo is of critical importance.


The Lock Box is a high-security upgrade designed to work in conjunction with WHITING®'s Cam Lock options (both #77 and #4077.) The additional locking capabilities provide increased security and protection against theft for valuable cargo. When safe delivery is of critical importance, the Lock Box is the best solution. An extremely robust product, the Lock Box is made of thick cast steel and installed with a rubber gasket to protect the door finish while preventing debris and water ingression into the lock parts for increased longevity.
The lock box can be supplied as a parts-only option to allow the reuse of existing keys, or alternatively, a key cylinder can be supplied with two keys as standard. The Lock Box replaces the need for a #7515 Keeper, providing a significantly higher level of security than a padlock. This part is compatible with most WHITING® Canada roll-up doors.