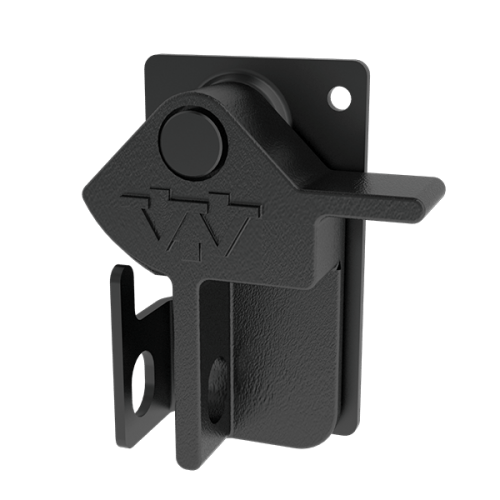 #7515 Keeper Applications Supplied as standard on many of WHITING's roll-up doors. Ideal for a cost-effective way of increasing security while reducing future door maintenance.


When the security of your cargo is a concern, the keeper is the ideal solution. The keeper works in conjunction with WHITING's 77 and 4077 Cam Locks to provide increased cargo security via padlocking capabilities. In addition, this essential part helps to keep your roll-up door closed in transit, ensuring that the cam lock doesn't vibrate loose and disengage. Keeping the compartment closed during transit ensures that cargo is safe from loss, debris, and damage from the elements. In addition, a secured door helps protect the door and components from damage and wear by keeping parts immobile during transit, reducing maintenance and downtime.
The E-coated finish provides increased corrosion protection for enhanced longevity. The 7515 Keeper is also available in painted black, white powder coating, or stainless steel finishes for a unified appearance with your door and other hardware. The combination of increased security and reduced maintenance make this keeper a cost-effective addition to your roll-up door.