Luma Bar® Shines Light on Abbotsford Fire Department Truck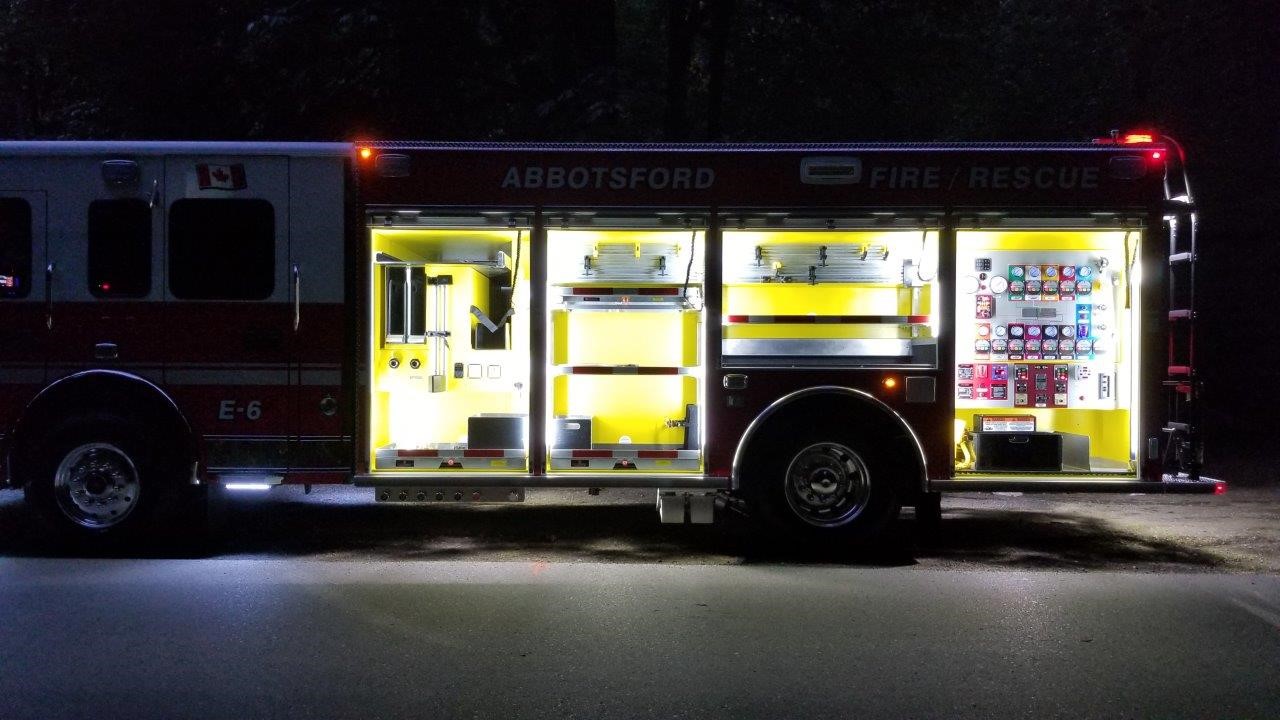 Photo: Mike Welte
We're always begging for night time shots of our Luma Bar® LED lights in action, and thanks to Mike Welte, General Manager at Hub Fire Engines in Abbotsford, B.C. that's exactly what we received. These attention-grabbing roadside shots of the Abbotsford Fire Department truck features an innovative reflective yellow compartment liner coupled with our Luma Bar® compartment lights.
The yellow compartment liner reflects a lot of light internally, which makes the compartment appear neat and clean and makes it a breeze to locate equipment. On the emergency scene, this also assists with visibility. The emergency vehicle, which is built by Fire Hub Engines, can be used for blocking traffic especially as it's highly noticeable from great distances.
Our Luma Bar® Integral lights combined with the compartment liner throws an incredible amount of light laterally away from the vehicle illuminating the entire operating area. We'd love to see how our Luma Bar® lights are helping other emergency vehicle owners to stay safe and be seen by other drivers. Please send us your best-illuminated vehicle pictures, and we'll feature them on our blog.
LED Lighting Solutions at Innomotive Solutions Group
Looking for the best and brightest LED lights in the market? Talk to the specialists at Innomotive Solutions Group about the AMDOR® Luma Bar®. We have a variety of customizable design features, lengths, voltages, and mounting options, for all your emergency vehicle lighting needs.