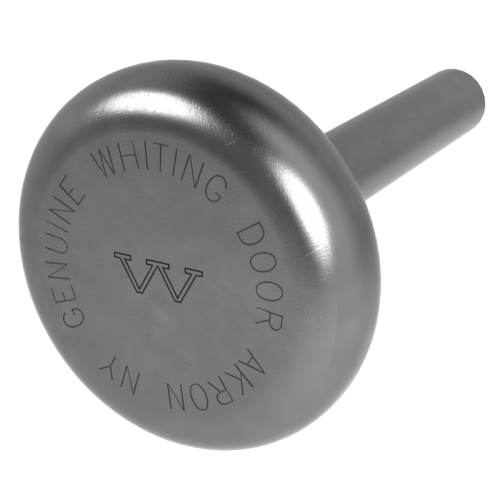 Steel Rollers Applications Available with most WHITING® roll-up door models. Perfect for heavier door models, or doors that will be subject to frequent use, such as delivery trucks.


Upgrading your roll-up door's rollers is a quick and easy way to reduce future maintenance and downtime for your vehicle while ensuring that your door is working at its optimum performance. The rollers within the door system are what keep the door panels moving smoothly within the door track, so are a critical piece of equipment despite their small size.
Our premium 2" diameter steel rollers offer increased material strength compared to standard nylon rollers, meaning they will last longer and are less likely to break with normal use. For heavy roll-up doors or doors that see frequent use, a steel roller is the better choice for all-around durability and longevity. Steel rollers are available in 3" and 5" stem lengths, with the 5" lengths used in conjunction with our double end hinges.