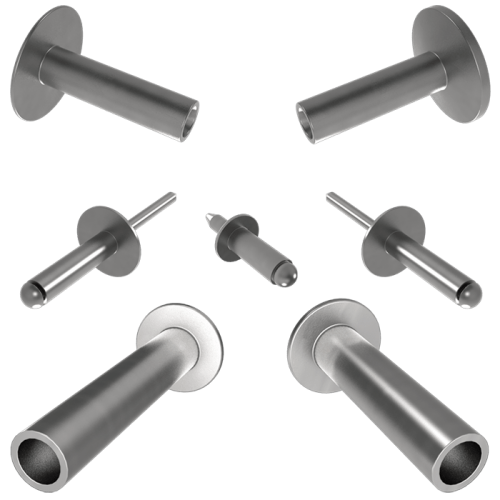 Stainless Steel Rivets Applications Ideal for long-term durability and enhanced aesthetics for roll-up doors with custom paint or graphics.


Reduce maintenance costs and keep your WHITING® door pristine and rust-free with this exterior stainless steel rivet package. Whereas a protective coating can be worn away during operation, stainless steel will continue to be resistant to corrosion throughout its lifespan, making it a more durable hardware option that will reduce downtime for repairs and replacements. These rivets are the perfect accompaniment to an exterior stainless steel hardware package for a unified look and are ideal for roll-up doors with custom paint or graphics where rust marks would mar the appearance.
An attractive and rust-free finish enhances your fleet's aesthetics, which plays a part in consumer choice and their perception of a business. As truck and trailer doors are viewed by thousands of potential customers every day, maintaining a clean, unmarked exterior can be an easy way to keep your brand top of mind. Maintain your professional appearance with a rust-free back door, and reduce future maintenance costs with stainless steel rivets.