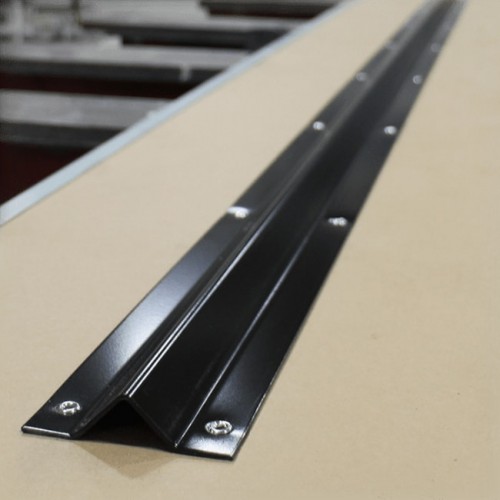 Panel Stiffener Applications Available with most WHITING® roll-up door models. Perfect for situations where maximum clearance within the opening is required, or with heavier door models.


Adding a panel stiffener to your new WHITING® Canada roll-up door is a simple and cost-effective way to improve the door's operation and improve staff safety and efficiency. Typically installed on the top panel of the door, the panel stiffener improves the rigidity of the roll-up door which allows the door to move more smoothly within its track. When roll-up doors are open, there can be a tendency to sag. This creates a risk for the operators and any cargo being unloaded—particularly with heavier door models—of the door beginning to unroll and striking staff and shipments.
In addition, the compartment door will not be completely open, which can cause issues when loading and unloading large or bulky items that require additional space. The panel stiffener helps reduce door sag, thereby increasing staff and cargo safety and allowing the maximum clearance to be achieved within the opening for increased efficiency.