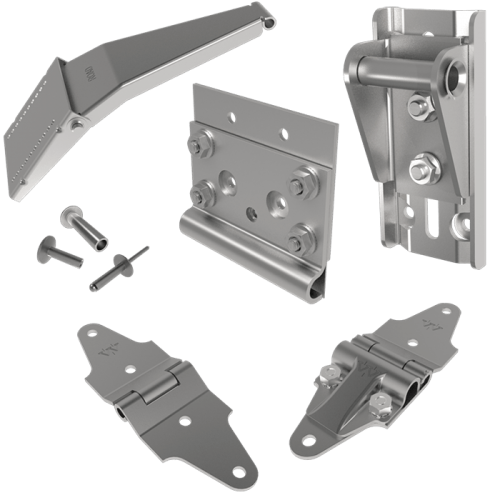 Interior Stainless Steel Hardware Package Applications Ideal for long-term durability and maintaining peak performance of your roll-up door.


Extend the lifespan of your roll-up door and reduce maintenance costs by keeping your interior hardware rust-free with this Interior Stainless Steel Hardware Package. Compared to an external protective coating which can be worn away, stainless steel is inherently resistant to corrosion and rust. As parts wear with use, the stainless steel will continue to be corrosion-resistant despite any scratches in the material, providing increased durability and decreasing downtime for repairs.
This hardware package includes adjustable top closure brackets & slides, mounting plate, centre and end hinges, and a heavy-duty bottom roller bracket with rivets; however, all items are available to be ordered separately for your own customized look.
*Where applicable
*Each of the listed items is also available on their own as well