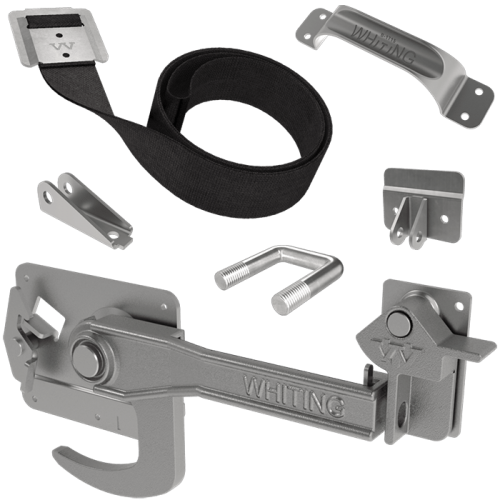 Exterior Stainless Steel Hardware Package Applications Ideal for long-term durability and enhanced aesthetics for roll-up doors with a great deal of visible exterior hardware.


Reduce maintenance costs and keep your WHITING® Canada door pristine and rust-free with this exterior stainless steel hardware package. Stainless steel is a naturally corrosion-resistant material which is inherent in the material itself, rather than an exterior applied coating. Any scratches in the hardware during use will also still be resistant to corrosion, unlike a coating which can be worn away. This provides increased durability of your hardware, and the attractive and rust-free finish can enhance the aesthetics of your door for a professional appearance.
This hardware package includes a cam lock & keeper, heavy-duty cable anchor, U-bolts, grab handle, pull-down strap buckle and rivets for door facings; however, all items are available to be ordered separately for your own customized look.