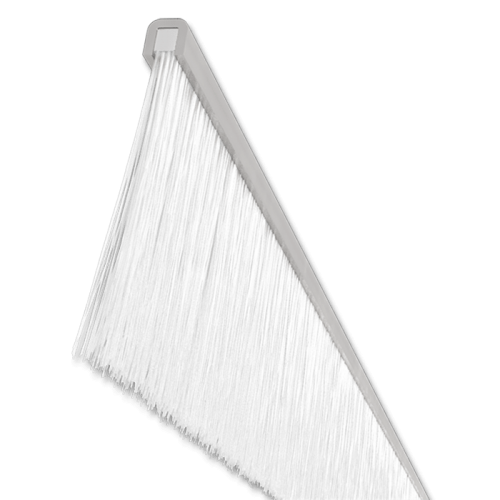 Clear Brush Side Seals Applications Available with most WHITING® roll-up door models. Ideal for insulated doors, doors with graphics or custom paint, or doors with a white finish.


WHITING®'s Clear Brush Side Seals are designed to be used with white roll-up door models for a complimentary, attractive appearance. Sealing the compartment area against debris and water ingression, brush side seals decrease the risk of your cargo being damaged, as well as reduce the risk of staff slipping on a wet surface. Door panels and trucking door components are also protected from water and debris entry from the sides, which keeps parts in good condition and reduces maintenance costs and downtime for repairs. The flexible bristles will conform to uneven surfaces such as rivet heads and decrease the airflow from the sides into the compartment—perfect for insulated models where a constant temperature is required.
Compared to vinyl side seals, brush seals have an increased lifespan making them a cost-efficient option. They also abrade the roll-up door surface less than a vinyl seal, which is ideal for keeping.