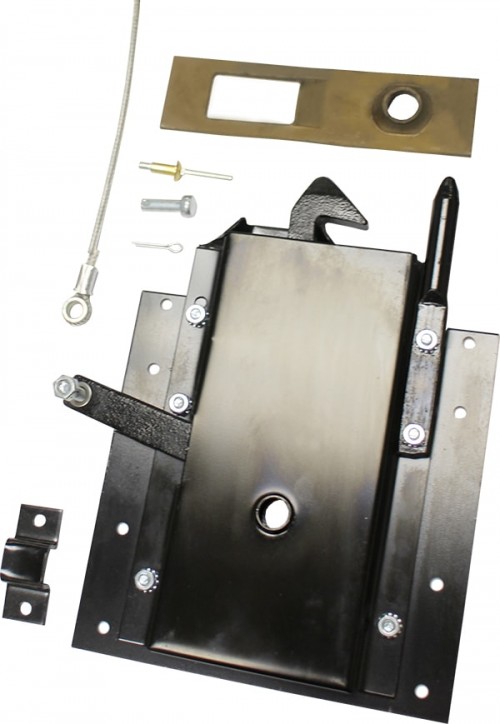 2369 Hold Open Device Applications Ideal for preventing door damage and resulting maintenance while providing the safest device for both staff and cargo with the specified roll-up door models.


The 2369 Hold Open Device is designed specifically for WHITING®'s heavier door models, including the HingedTRUSS II™ and insulated variations. Featuring a top panel installation, the door can be latched in place to guarantee your roll-up door stays open during use. This simple device helps safeguard your staff and freight by ensuring that staff and valuable cargo won't be struck by the door unrolling during loading operations. Where large or bulky cargo is frequently loaded, the hold open device will ensure that the maximum opening clearance is available so freight isn't hit by a sagging door, and adequate space is available for staff to move cargo. It also reduces maintenance costs by stopping the door from being damaged through accidental closure, minimizing downtime for repairs.
To prevent corrosion of the hardware, the components have been E-coated which provides automotive quality protection for an increased operational lifespan. Being a latched hold open device, the 2369, is more secure than a track-mounted assembly which relies on friction to hold the door open. The increased safety and efficiency of your staff and protection of your valuable cargo make this hold open device an essential item for fleets.
2369 - ColdSAVER™
2369.1 - TempGUARD™
2369.2 - HingedTRUSS II™