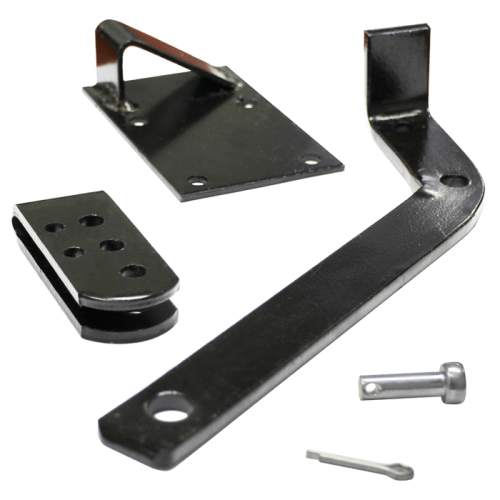 1184 Applications Ideal for preventing door damage and resulting maintenance while also improving the safety of both staff and cargo with dry freight and non-insulated specialty roll-up doors.


The 1184 hold open device can help reduce door damage, maintenance costs, staff injuries, and lost revenue by ensuring that your roll-up door stays open when in use. This removes the risk of the door unrolling and striking the bottom of the frame resulting in door damage, or knocking and damaging cargo left at the door opening during loading, or worse, hitting and injuring staff.
A hold open device will ensure that the roll-up door can be opened fully and increase the opening clearance for maximum efficiency when loading, particularly with large or bulky items. All the hardware components of the device have been E-coated for increased longevity and corrosion protection. The 1184 hold open device is a track-mounted assembly that is compatible with all WHITING® dry freight & specialty (non-insulated) door models.