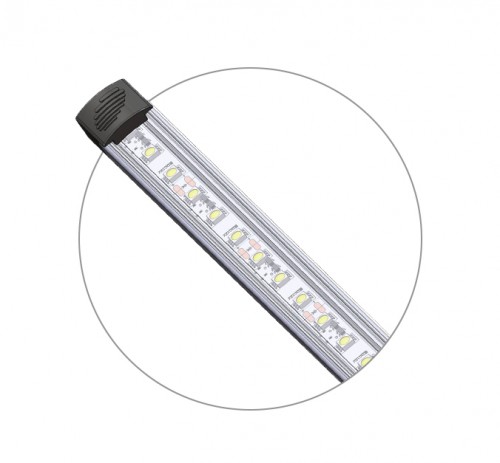 Pathfinder Colors Available White, Red, Blue, Green, Amber Applications Aerial/ladder lighting, Interior lighting, Exterior vehicle lighting, Lighting down the sides of flat beds, Under cabinet lights for kitchens


The Pathfinder has been specifically designed by Luma Bar® to provide a continuous illuminated walkway for aerial applications, such as aerial ladders on firefighting vehicles. Supplied with a full-length aluminum mounting extrusion and encased in a high-impact polycarbonate lens, the Pathfinder is a durable product that will provide many years of use, even in the most demanding of situations.
The LED lighting assembly is UV and ozone-stable to prevent the lighting from yellowing, providing essential high-quality lighting for its lifetime. Standard lengths are available, as well as custom lengths to suit your walkway. In addition to the standard clear white lens, red and blue lenses are available. Also included is the Luma Bar® current limiting device, which will shut off in the event of an electrical surge, and then resume once normal operating conditions are met.
Available in 12v only.
Length options: 1m, 5m, 7m, 10m, 15m
Uses:
Integrated walkway lighting for aerial ladders on emergency and firefighting vehicles, commercial pump tankers, aerial platforms, industrial trucks, and command and communication apparatus. Available as part of an OEM installation or as a retrofit.