CommandLIFT® Remote Door System - Features & Benefits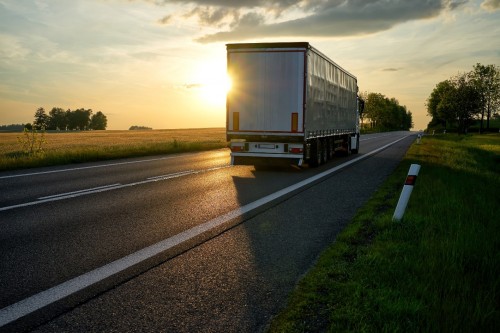 Looking for a powerful, remotely-controlled power door-lift system? CommandLIFT® is one of the best solutions for transport and delivery vehicles in North America. With our advanced design and durable operation, you can modernize your fleet quickly and easily.
Our remote door products can help create a better and safer work environment for your employees by providing reliable, long-lasting benefits.
Top 5 Features of The CommandLIFT® Remote Door System
CommandLIFT® is a powerful, versatile remote door system that can be installed on trucks of all shapes and sizes. Let's look at some of its features now.
1. Fast Opening and Closing
Using an advanced, proprietary design, CommandLIFT® systems open and close in seconds. This provides truck drivers with significant time savings and makes it safer and easier for them to make their delivery schedules.
2. High-Quality Design
CommandLIFT® was designed by our European sister company Actuall and is custom-built here in North America.
3. Remote Control Keychain
A simple, programmable keychain allows for the opening and closing of each CommandLIFT® system.
4. Automatic Closing and Latching
CommandLIFT® closes and secures truck doors with the push of a button. No need to worry about drivers forgetting to close their doors or losing cargo!
5. Obstruction Detection
CommandLIFT® is built to recognize obstructions. If your door encounters an obstruction, the door will automatically stop and reverse keeping both cargo and drivers safe.
Now that you understand the features of CommandLIFT® and how this system works, let's discuss the benefits of using a CommandLIFT® system in your trucks.
Best 4 Benefits of Using CommandLIFT®
Using an advanced, powerful system like CommandLIFT® has a variety of benefits. Here are just a few of them.
1. Fewer Injuries
Truck drivers often get injured when jumping from the truck or opening and closing the doors, especially older drivers. CommandLIFT® can help reduce these injuries and help reduce workmen's compensation claims.
2. Higher Driver Satisfaction
Drivers are happier when they're not climbing up and down their trucks all day, opening and closing their doors, especially in bad weather. CommandLIFT® opens and closes truck doors remotely in seconds – no more dealing with manual closing and opening!
3. More Secure Cargo
Because CommandLIFT® automatically secures the door, even if the driver forgets to use the latch, truck cargo is more secure.
4. Reduced Door Maintenance
CommandLIFT® requires little maintenance. Simply make sure the door is balanced and lubricated, and that the aluminum track is free of debris and clean. That's it!
For these reasons and more, CommandLIFT® is a great investment for your trucking fleet.
Get the CommandLIFT® System for Your Trucks Today!
Interested in a CommandLIFT® system for your truck? Contact the team at Innomotive Solutions Group today. We would be happy to help you learn more about our advanced power-door lift systems!
So, don't wait. CommandLIFT® doors can save you time and money – and with consistent, reliable performance, your investment is sure to pay off for years to come.