Honouring the Schoharie Crash Victims and First Responders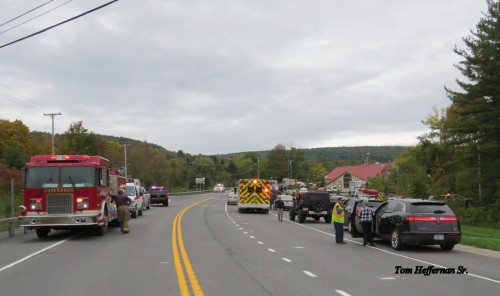 Sometimes words seem inadequate to express the enormity of a loss felt by an entire community. We wanted to take some time to honour and offer our condolences to those affected by, involved in, and who are devastated by the limousine crash that killed 20 people in Schoharie, New York earlier this month. We can only imagine the suffering and pain this has caused the families and friends of the victims, as well as the firefighters and first responders who must endure the life-long trauma after responding to an incident such as this.
To honour the life-saving sacrifices made each day by firefighters and first responders, our Territory Manager, Chick Granito, who is also a Fire Commissioner for the neighboring New York town of Ellesmere, attended several debriefing meetings since the accident and through AMDOR® made a charitable donation to the Schoharie Fire Department.
We extend our sincerest condolences to everyone affected by this tragedy and our appreciation to all first responders who help to make our world a better and safer place.
Donate to the Schoharie Fire Department
Any donations may go to:
Schoharie County Office of Emergency Service
2783 State Route 7, Cobleskill, NY 12043
Please make checks payable to Schoharie Fire Chiefs Association