Cab-Over Engine vs. Conventional Truck: Which Do You Prefer?
There are two styles of configuration that have emerged in the design and delivery of cabin trucks: Cab-Over Engine and Conventional. We've always wondered which type of cabin setup has a much bigger impact on the overall driving experience, and why drivers prefer one style over the other. Inspired by the innovations from our recent trip to the IAA Hannover 2018, we invite you to vote on your favourite cab configurations. But first, let's review the differences.
What Is a Cab-Over Engine?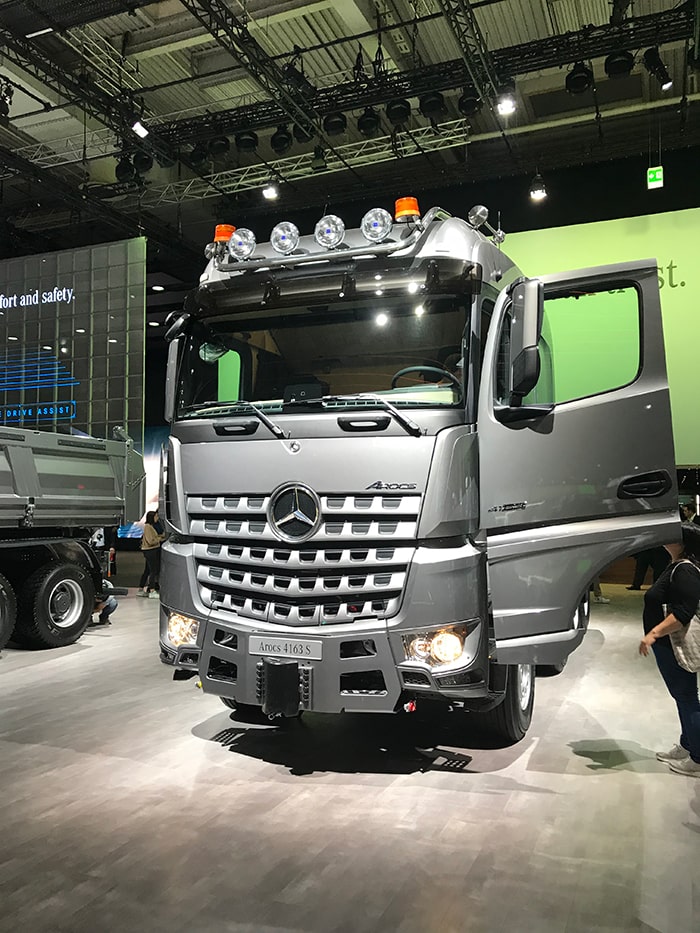 A staple on American roads for decades, the Cab-Over Engine (COE) is a body style of truck, that has the cabin perched above the diesel engine and steering axle. A popular mainstay from the 1950s to the 70s, this space-saving cabin complied with the length regulations at the time and made them the go-to truck in North America, until the arrival of relaxed length laws. Cab-Over-Engines are easy to recognize, because there is no hood covering the engine and they have a "flat-faced" look to them. Now considered outdated for the North American highway, the trend for Cab-Over Engines in Europe, Japan and Australia shows no sign of slowing down.
Advantages:
Excellent visibility as the driver is sitting over the engine and closer to the windshield
Great reputation for being able to out-maneuver tight locations, due to their tighter turning radius
Disadvantages:
Sitting over the engine and axle can make the ride more uncomfortable and getting out of the cabin can be a production
Exposure to debris chipping the windshield due to the increased size of the windshield
What Is a Conventional Truck?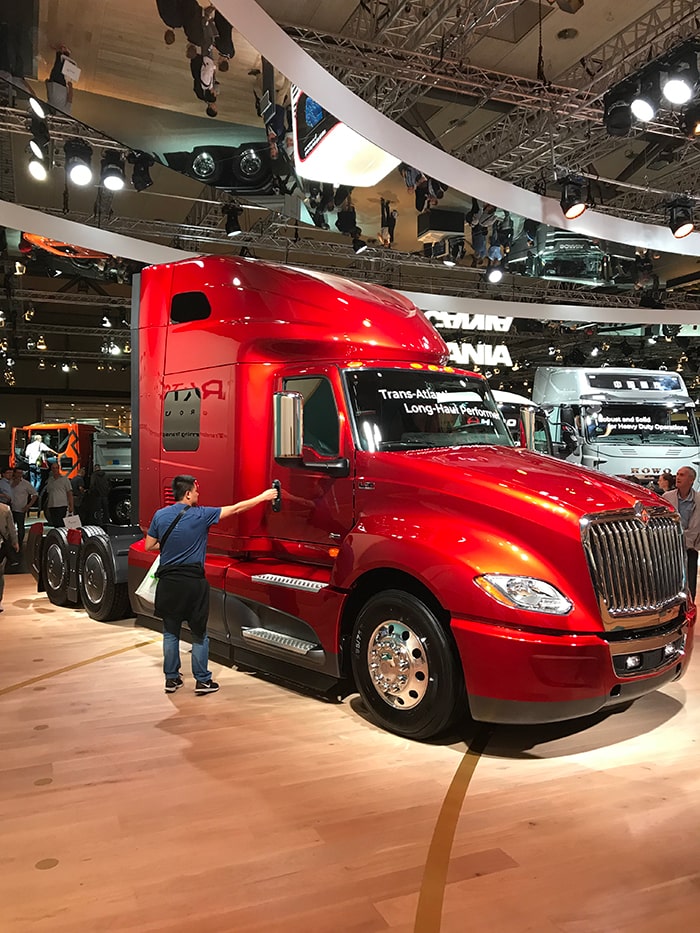 With the arrival of a more relaxed vehicle law in the 1980s, manufacturers began licensing and producing larger and more powerful trucks, which opened the floodgates for varying cabin styles. Unlike the COE, the cabin in the conventional truck is located behind the engine and steering axle and has a projected nose-like style. This shift in design brought with it a series of advantages, that has now made the COE a North American relic.
Advantages:
The positioning of the cab behind the engine makes for a more comfortable ride
Often better equipped to pull larger loads, and deal with the rough terrain as it boasts a larger, more powerful engine and more reactive suspension
Disadvantages:
Not as easy to drive or maneuver tight corners as a COE, especially because the protracted nose-like engine takes up more space. This also explains why conventional trucks are not popular in Europe, due to the roads being too small for big trucks
Which Do You Prefer and Why?
Whether you're operating in North America, the EU or anywhere else in the world, the team at WHITING® Canada would love to hear your thoughts and comments about which cab configuration you prefer and why.