Top 5 Signs It's Time To Update The Components Of Your Trucks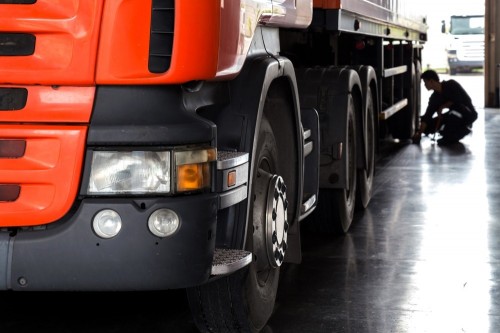 Whether you manage a trucking company or work in the fields of emergency services like fire response and EMS, there comes a time when your truck components need to be replaced.
Failing to maintain components like your roll-up door or lifting devices can result in serious consequences, especially when in the field. So, it's best to examine your fleet regularly and ensure that your trucks are in tip-top condition.
Here's a guide from Innomotive Solutions Group to help you assess the health of your fleet.
When It's Time To Update The Components of Your Trucks? Top 5 Signs
1. Lifting Devices – Inconsistent, Slow Performance
Even the best powerlifting systems wear out over time. A worn-out drive train or engine can cause slow and inconsistent performance and lead to a jerky, slower operation.
This is less than ideal for trucking companies and can lead to dangerous situations. Luckily, it's easy to replace your system with a high-quality CommandLIFT® powerlifting system for transport trucks, and ArtLIFT™ for specialty vehicles.
2. Roll-Up Doors – Catching or Rubbing of Door Components
If your truck roll-up doors are worn out or jamming against the door panels, why not replace them with AMDOR® roll-up doors? Using advanced ball-and-socket designs, AMDOR® is designed to reduce equipment hang-ups and will offer consistent and reliable performance for years to come.
3. Interior Lighting – Flickering, Inconsistent Light Levels
Whether you're moving cargo or responding to an emergency, clear and consistent interior lighting is crucial. You need to be able to see what you're doing. Outdated LED solutions and non-led lighting systems can flicker, causing inconsistent and unreliable light levels.
A modern product such as a Luma Bar® lighting system is undoubtedly the best solution. With innovative LED technology, Luma Bar® lighting can provide illumination in any application where additional light is required.
4. Exterior Lighting – Worn or Dimming Bulbs/LEDs
Exterior lighting is extremely important for both transport trucks and emergency response vehicles. Trucks must be easy to spot at night, especially if they're on the side of a highway. Emergency response vehicles must be easy to identify from a great distance.
In addition, workers must be able to see the area around their vehicle. Our high-output lighting solutions, such as the H20 is perfect for increasing the safety of your specialty vehicle and providing workers with plenty of illumination for their tasks.
5. Keep Your Fleet in Shape – Check These Components Today!
By checking these basic components and ensuring your fleet is operating at maximum efficiency, you can keep your fleet in great shape. And if you need to replace any parts of your trucks, ambulances, or fire response vehicles, Innomotive Solutions Group is here to help!